ANTI-AGING CAVEMAN CLEANER
3-In-1 Hair, Face & Body Cleaner
Size: 400ml
Size:
400ml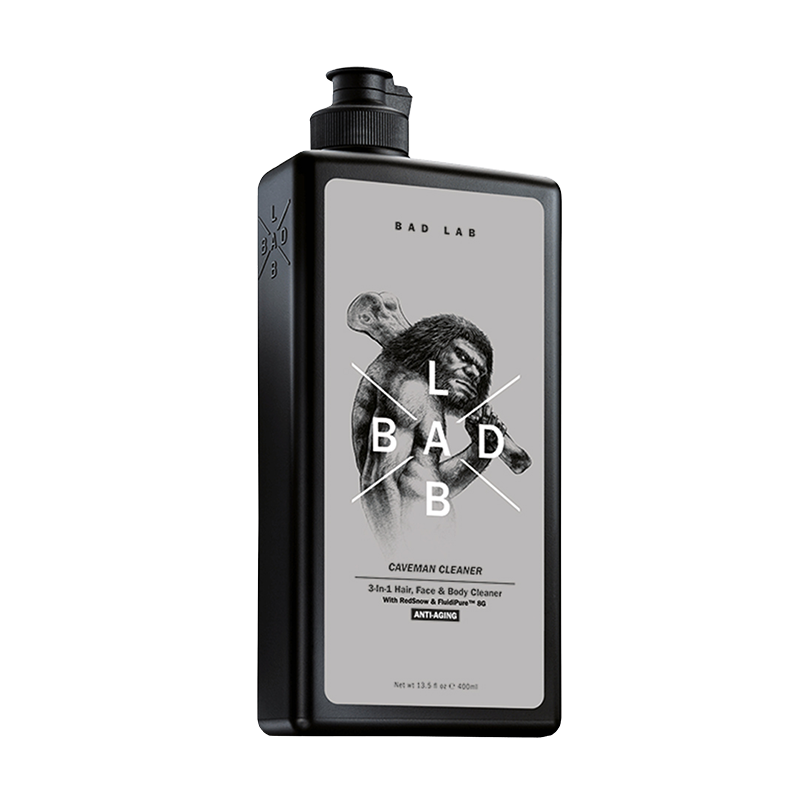 Active Ingredients: Fluidipure™8G, Redsnow, Vitamin E
Description
All-in-one anti-aging cleanser for hair, face, and body. A liquid armor against time made with Vitamin E, Redsnow and FluidiPure™ 8G. A youth preserving element as powerful as the Ice Age. Stay Young.
Ingredients
Fluidipure™ 8G

Fluidipure 8G helps form a protective layer to prevent odour bacteria & restore skin natural acidic pH thus keeping your Skin Odourless & healthier.

Red Snow

RedSnow Extract acts as an Anti-Oxidant to make your skin more youthful.